---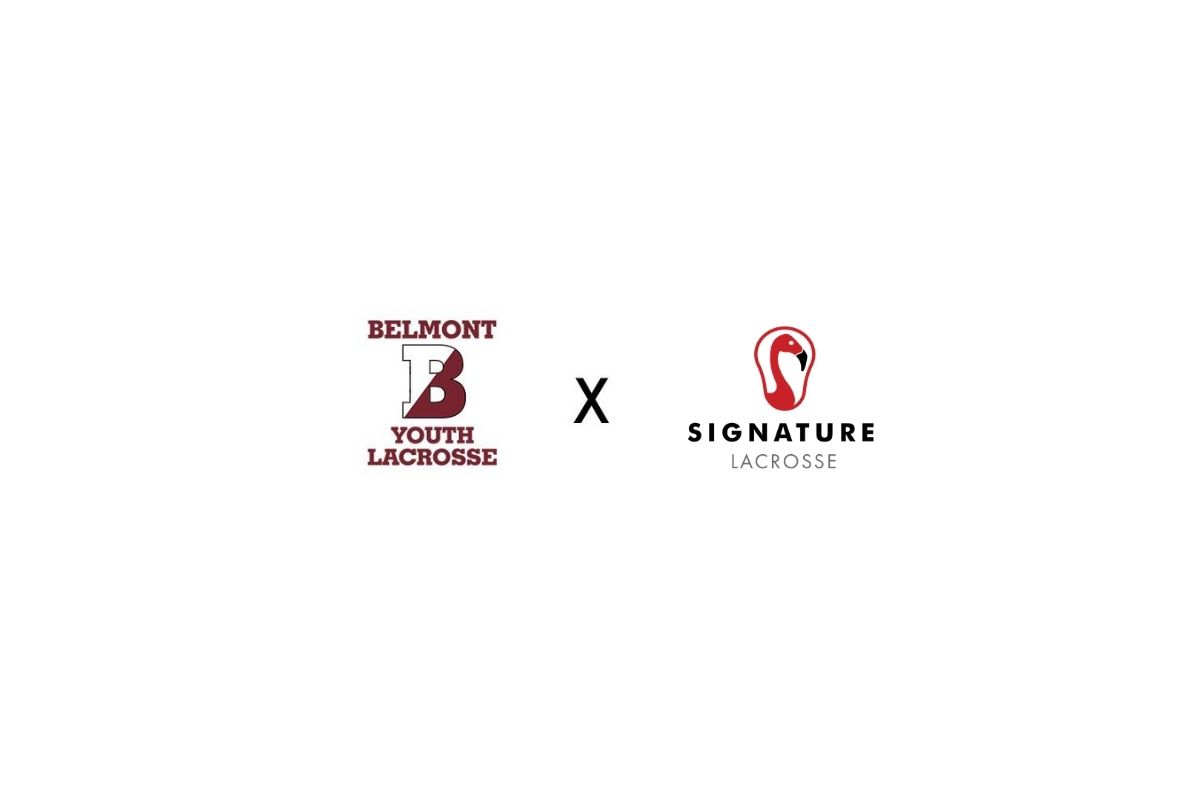 ---
Your first lacrosse season should be a memorable one, and our newest addition to the Signature Partner Program - Belmont Youth Lacrosse - has been giving the gift of lacrosse to new players for years. In a storied lacrosse hotspot like Massachusetts, it can be hard to stand out from the crowd, but Belmont Youth Lacrosse has been able to build a program all their own. With opportunities for lacrosse players from kindergarten through 8th grade in boys' and girls' lacrosse, Belmont Youth Lacrosse gives the players in their community a program in which they can grow and develop their skills. And to better serve all their participants and their families, Belmont Youth Lacrosse has opened their very own custom lacrosse apparel store full of spirit wear, gear for the season, and much more. The all new Belmont Youth Lacrosse store is a full service operation that serves more than one purpose to help keep the program running at maximum efficiency and improve their operation every single year.
---
Belmont Youth Lacrosse Team Apparel Store
---
To continue on a tradition in a lacrosse program, great leadership must be at the helm directing its many parts in a uniform manner. Belmont Youth Lacrosse is able to continue on their own traditions through their attentive staff and the parents who put forth such a fantastic effort every season. But even with the devotion from staff, parents, and the lacrosse players themselves, it can be difficult to arrange all of the aspects of a lacrosse program without letting some things slip through the cracks. To alleviate some of the burden undertaken by the Belmont Youth Lacrosse staff, the all new Belmont Youth Lacrosse custom apparel store was opened so the players and parents can get what they need for the season on their own time and from the comfort of their own home.
---
---
Belmont Youth Lacrosse's President Shauna Daniel-Collins, Boy's Program Director Alex Faroni, and Girls Program Director Clay Siegert are all too familiar with the hassle generally associated with collecting dues for apparel and chasing down players to pick up their packages. Instead of involving the Belmont Youth Lacrosse staff and making them responsible for each players' individual order, the Belmont Youth Lacrosse apparel store handles everything from start to finish. Players are able to get the apparel they need for the upcoming season, and their family can support the Belmont Youth Lacrosse program by showing off their team pride too. There's also no pressure to combine these orders or get your order in at a certain time, as the Belmont Youth Lacrosse store has no minimum order value and is open all year long. And that's not even all of the bells and whistles the Belmont Youth Lacrosse store has in store!
---
Belmont Youth Lacrosse Custom Lacrosse Apparel & Gear
---
Shopping at the Belmont Youth Lacrosse store is a win-win situation for everyone involved because the customer gets the benefit of incredible custom lacrosse apparel that's made in the USA and backed by a 100% customer satisfaction guarantee, while Belmont Youth Lacrosse gets cash back from every order in the store. That's right - every order in the Belmont Youth Lacrosse store sends money directly to the program to help alleviate the cost on players for the next season. This is truly a step towards a better future for Belmont Youth Lacrosse that can bring a new age of efficiency, excellence, and excitement to all aspects of the program.
---
---
Their decision to join the Signature Partner Program was one based upon the belief that anything that can be done for the betterment of the players will be done by the staff, and the players will be able to see the advantages sooner rather than later. So pick out your favorite piece, or two, from the Belmont Youth Lacrosse store today and see just what we're talking about with a lacrosse team apparel experience that outdoes all others.
---