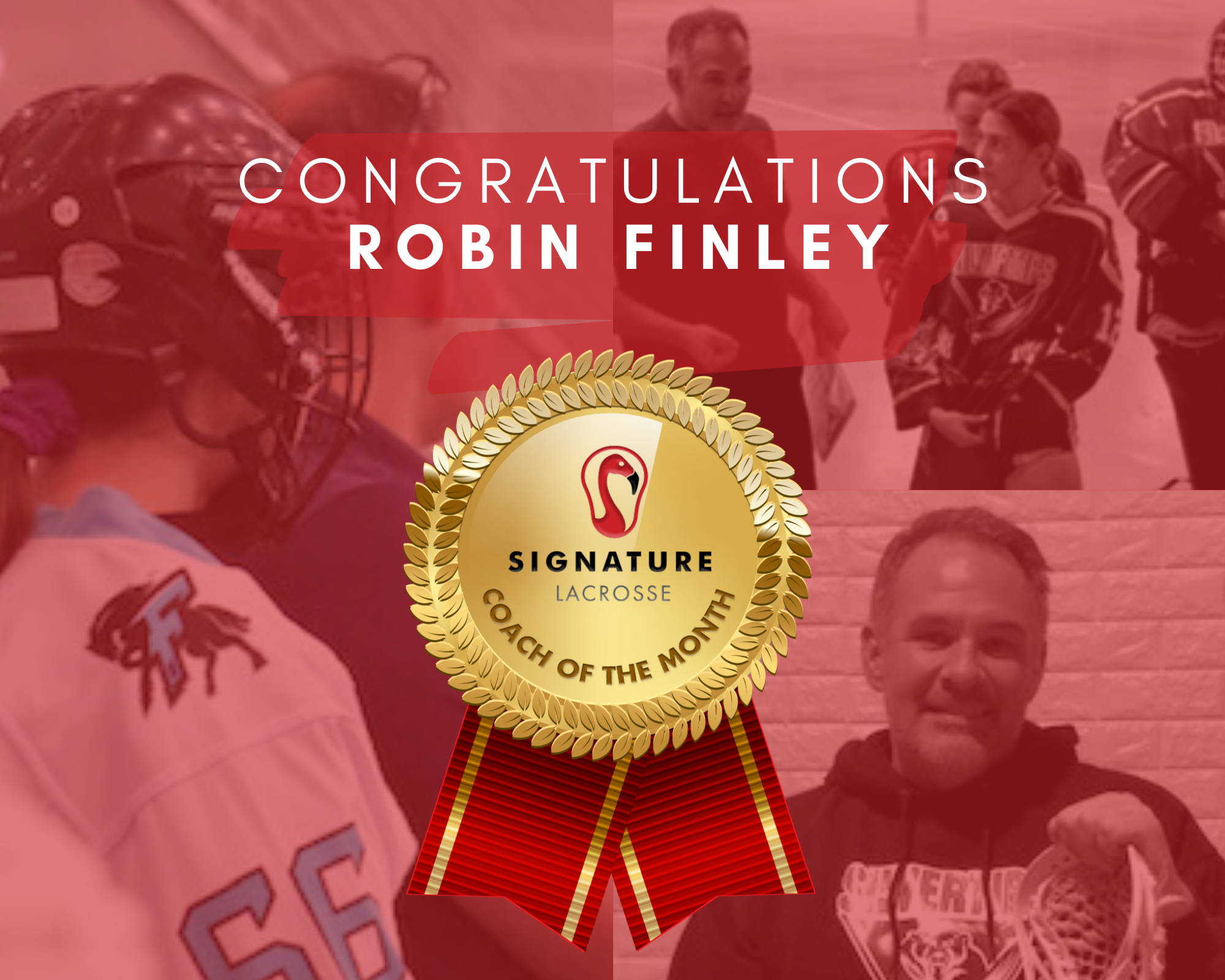 Congratulations to our July Coach of the Month, Robin Finley!
Coach Robin is a founding member of Fury Lacrosse, an all-female box lacrosse association in Calgary, Alberta Canada. He serves as the Director of Coaching 'coaching the coaches; as well as coaching a 16U girls and junior ladies team as the head coach. During the off season he runs camps and try it clinics to grow the game. We sent Coach Robin a new Universal Complete Mens Stick for his incredible efforts in the Lacrosse community! Read Coach Robin's interview below!
Why did you start coaching?
I am now 50 years old and in my 43rd year of lacrosse. Initially I started coaching back when I was 21. If I am honest, I don't recall what made me start back then. Fast forward into my 30's and my two youngest daughter's started playing lacrosse at the age of 4 and 6. They are now 17 and 19 and still playing. It seemed natural for me to start coaching my daughters as there is a limited supply of coaches with technical knowledge in Alberta and even fewer on the female side of the game. As each year went by I began to realize that I had a lot to share and wanted to give back to the sport that gave to me. I have many lifelong friends that I made from lacrosse and have learned life lessons through sport that I use on a daily basis. This is something I want to share with young athletes. It energizes me to see a player develop their skills and apply what they learn beyond the field or arena. Every year I give the players a end-of-season speech about how the relationships they form through lacrosse will carry on over their lives. To be a lacrosse player is a special club, to be a female box player is an even more exclusive club to be a member of.
How many programs are you working with?
I am involved with a number of programs in Alberta. I am the Director of Coaching for Fury Lacrosse, which is the all female box lacrosse association in Calgary. I am also a non-parent coach of a 16U female team for Fury. I am the head coach of the Silvertips Jr Ladies lacrosse club in the Rocky Mountain Lacrosse League. I operate a private off season lacrosse program for female lacrosse development and am also involved with some committee work for the ALA (Alberta Lacrosse Association). I have also coached Team Alberta twice at the Canadian National Lacrosse Championships.
What is your main goal in coaching?
In my role as Director of Coaching, my goals are clear..attract, develop and retain players by developing coaches. On a more granular level, I measure the success of the season by how many players are returning to play next year. In my experience what makes a player return is to have fun AND improve in an encouraging environment. I do my best to make sure the players I coach experience this and the coaches I lead understand what our goals as an association are.
Who would YOU nominate for Coach of the Month?
I have a colleague in Calgary who's coaching philosophy aligns very well with my own. Coach Lesley Hawke coaches women's field lacrosse in Alberta. We often coach the same girls with me teaching the box game and Lesley teaching them women's field. She is firm, accountable and all about making sure the players are developing in a positive way. This goes beyond just developing skill, it means developing their self esteem and confidence, aspects that will serve them well in all parts of their lives. I can genuinely say that players who are coached by Lesley consistently improve as players and grow as people.
Nominate your favorite Coach for Coach of the Month and they might receive a new Universal Complete Stick from us!