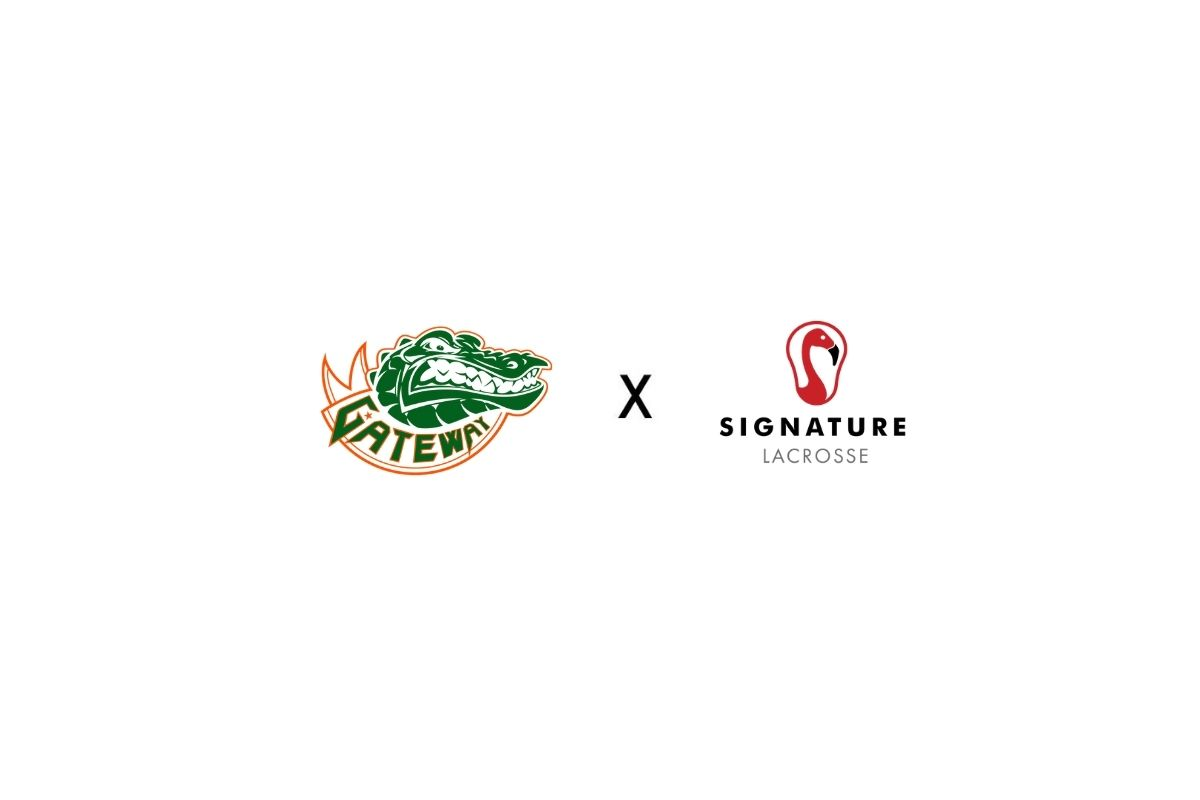 ---
The Signature Partner Program family just getting started with the addition of the Gateway Gators, a Gateway College Prep team that allows non-Gateway students the chance to participate on a competitive lacrosse team. As a member of the Texas High School Lacrosse League and Central Texas Youth Lacrosse League, Gateway Lacrosse competes against other school sponsored lacrosse programs and club lacrosse teams in the central Texas area. By trying to develop great citizens and scholars who double as talented athletes, the Gateway Lacrosse program takes their players on a full lacrosse journey from 1st grad up to competing on the high school lacrosse team. Throughout their lacrosse career, Gateway Lacrosse players form a resilient bond with their teammates and develop a strong sense of community pride as participants in a lacrosse program that cares about them as people. To increase the amount of time that Gateway Lacrosse coaches can spend with their players and help them get to know the athletes better, Gateway Lacrosse has joined the Signature Partner Program and opened their very own custom lacrosse apparel store to free up their coaches and serve their players.
---
Gateway Lacrosse Custom Team Apparel Store
---
Directing a lacrosse program with six different lacrosse teams serving dozens of players can really stretch Gateway Lacrosse Program Director Ryan Disque's time very thin. With only 24 hours in a day, the aspects of running a lacrosse program that don't help the players become better advocates and athletes can fall to the wayside when time is of the essence. To free up himself and the other wonderful coaches who make the Gateway Lacrosse experience a beneficial one, Ryan Disque had Signature Lacrosse open up the Gateway Lacrosse custom team apparel store.
---
---
As a 24/7 - 365 full service lacrosse store with rotating apparel, gear, and more, the Gateway Lacrosse team store makes life easy for the players, parents, and coaches by improving the efficiency and logistics of the whole lacrosse apparel operation. Order forms, handout days, and collecting checks in person are all a thing of the past with the Gateway Lacrosse custom apparel store that allows you to send your order directly to your house and avoid the normal hassles. But convenience for your delivery is just one of the many reasons that Gateway Lacrosse decided to join the Signature Partner Program and open their very own custom lacrosse apparel store.
---
Gateway Lacrosse Custom Lacrosse Apparel & Uniforms
---
By having their uniforms, custom lacrosse apparel, and lacrosse gear available through the Signature Partner Program, Gateway Lacrosse receives multiple benefits that will keep the players and their families happy. First, all orders from the Gateway Lacrosse custom team apparel store come with a 100% satisfaction guarantee to ensure that you'll receive the correct size without any issues in record time. Our USA made custom lacrosse apparel is produced when you order and sent directly to you with an assurance that any problems will be immediately corrected with no charge to you. Second, all orders from the Gateway Lacrosse custom lacrosse apparel store send cashback to the Gateway Lacrosse program to reduce costs for the players through constant fundraising.
---
---
When you get your uniform, a Gateway Lacrosse shirt, or a new lacrosse stick for the season from the Gateway Lacrosse store, you're helping Gateway Lacrosse continue on its mission with a cashback donation. The cashback fundraising will allow Gateway Lacrosse to improve the opportunities for present and future lacrosse players who want to learn how to be an excellent person and lacrosse player at the same time. And now that the Gateway Lacrosse custom team apparel store is open for business and ready to help you look your absolute best, you can start supporting the Gators with a simple visit here.
---