SIGNATURE LACROSSE HIRES COLLEGIATE AND PROFESSIONAL STAR BRETT MOYER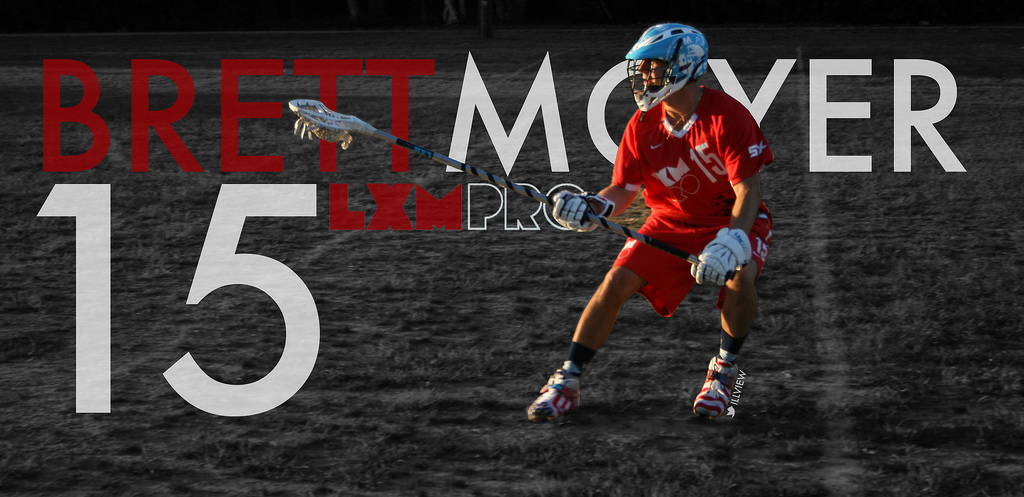 (Tampa, FL December 17, 2018)   Signature Lacrosse is proud to announce the hiring of Brett "Ace" Moyer as Team Sales Captain. Brett brings a wealth of lacrosse experience both as a standout collegiate and professional star, and a history of growing the sport through innovative equipment design, player participation and development, and as an ambassador to the sport on and off the field. Brett brings a very strong business background with proven success at increasing sales and customer satisfaction, having started his own lacrosse equipment and player development company as well as leading rapid sales increases in both startup companies and established organizations.
As a Lacrosse "Ace", Brett brings an impressive resume to Signature, helping further Signature's "By the Players, For the Players" credo. As a 3-time All-American at Hofstra, Brett was a 4 year starter as well as Team Captain, Team MVP and Inside Lacrosse Defenseman of the Year in 2006. In addition to numerous other all-star and all-conference accolades, Brett was voted All-World Defense Honors in the 2003 Gold Medal game of the World Championships. Brett followed up his illustrious college career as a professional lacrosse player for the LXMpro Tour, Philadelphia Wings, and member of the Philadelphia Barrage (2x World Champion). His outstanding play also led him to numerous radio appearances on behalf of the sport and teams. Brett landed an important role in the first ever lacrosse movie, A Warriors Heart, where he completed all the major lacrosse scenes. Brett remains active at all levels through a storied coaching career.
At Signature, "Ace" Moyer will be building a team of stars to lead Signatures customer-centric sales and satisfaction team and guide strategic planning and execution. Ace joins an elite Signature Team which includes Founder and Tampa University Lacrosse standout Dan Soviero, Duke National Champion Calder Alfano, two-time NCAA finalist Syracuse Goalie and Team Captain Kelsey Richardson, and record-setting Kenyon College goal scorer (11 goals in the first half!) Brian Bohn.
Signature Lacrosse is an innovative lacrosse company that is revolutionizing the game from the inside out. A company built by lacrosse players, to make the best products for lacrosse players. All of our equipment is developed and tested by college and pro athletes, guaranteeing the highest level of performance. #JoinTheFlock
For more information, contact Madeline Lewis at madeline@signaturelacrosse.com or 813-817-3638
---