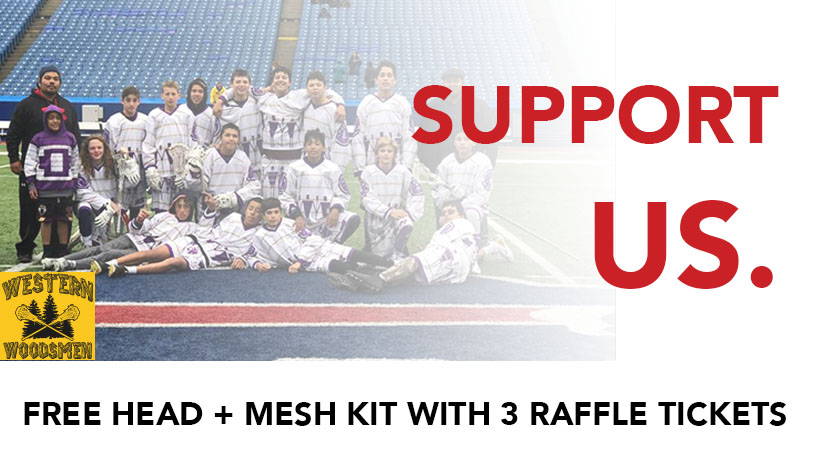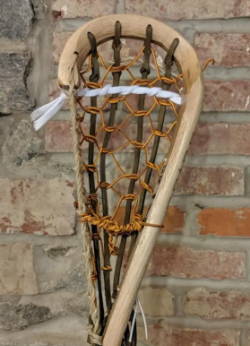 Quantity of Raffle Tickets
About The Western Woodsmen
The Western Woodsmen is a 4-year old Haudenosaunee youth lacrosse team based in the Cattaraugus Territory of the Seneca Nation, Keepers of the Western Door. The team fields players from all Six Nations of the Haudenosaunee (Iroquois). Practices are held at Gil Lay Memorial Arena and traditional boxes on the Territory.
The Western Woodsmen enables Haudenosaunee youth to learn life skills thru the Creator's Game, while also sharing the Creator's Game with other people and cultures.
The program is 100% volunteer and all costs are covered by fund-raising activities, participants and their families are not charged.
Handmade Box Lacrosse Stick
Traditional, handmade box lacrosse stick by Justin Skaggs, a craftsman in Philadelphia, marrying the legacy of woodworking in Philadelphia with the 1,000 year old Creator's Game and traditional sticks still made today by Alfie Jacques of the Onondaga Nation, Ron Patterson of the Oneida Nation and other Haudenosaunee stick makers.
The Hiawatha Belt and the Peacemaker's five arrows are carved onto the stick. The Hiawatha belt is a national belt of the Haudenosaunee. The belt records when five nations buried their weapons of war to live in peace, the Seneca, Cayuga, Onondaga, Oneida and Mohawk. Each square represents a nation and the line connects each nation in peace. The five arrows demonstrate the strength of unity, when tied together, the arrows cannot be broken.
The stick is made from Hickory felled in Northern Pennsylvania. The rawhide gut wall is handmade and sourced from a family farm in Central Pennsylvania.