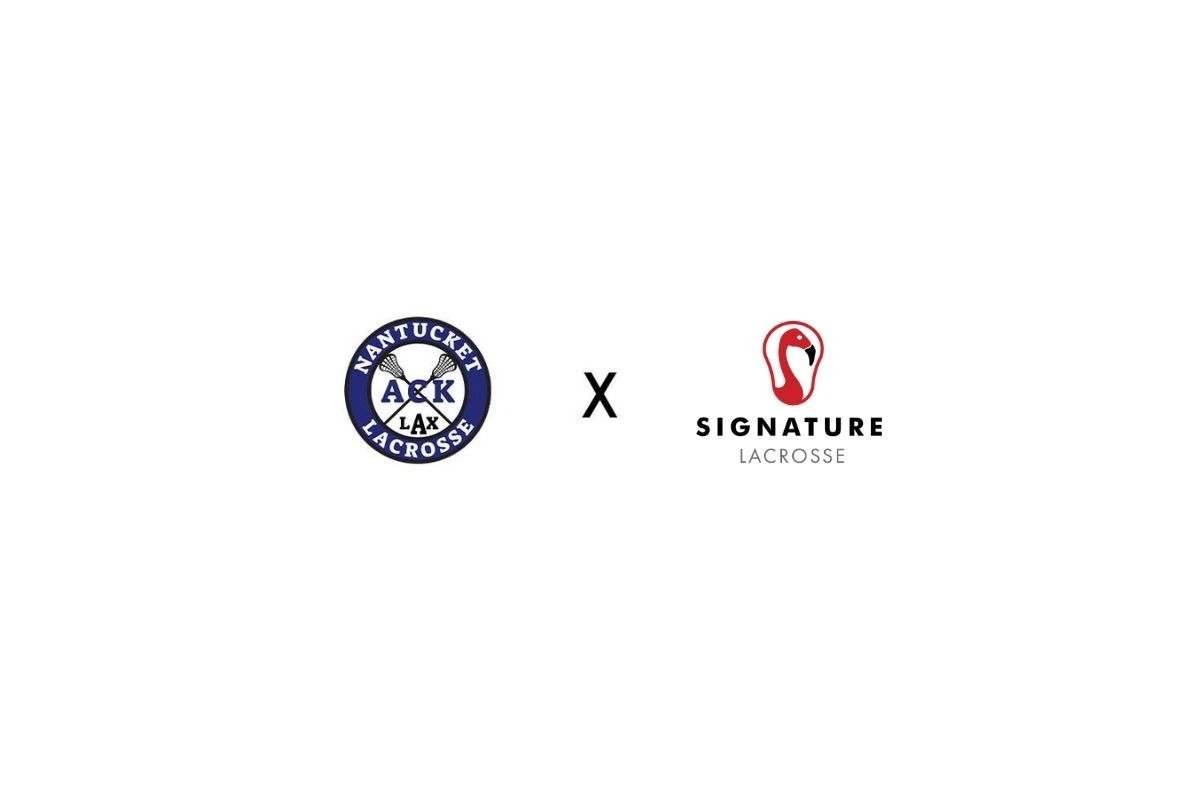 ---
Nantucket's ACK LAX lacrosse club is the newest addition to the Signature Partner Program with its own custom lacrosse apparel store, and Signature Lacrosse is thrilled to have them as a part of the family. Based in Massachusetts, Nantucket's Ack Lax club is a student lacrosse league for boys and girls ages 9-14 looking to play lacrosse and have a great time. The program promotes sportsmanship and developing athletic ability through lacrosse at an affordable rate. And now with the Signature Partner Program, the benefits of cashback from ever order and more availability for coaches can help the Nantucket Ack Lax club with growth, team spirit, and affordability.
---
Nantucket Ack Lax Signature Team Apparel Store
---
Nantucket ACK LAX provides opportunities for young students in Nantucket public schools to explore their athletic abilities through the game of lacrosse. A fantastic community effort to keep youth athletes active and educated in the sport of lacrosse, the Ack Lax club offers summer skill sessions with boy's and girl's teams for multiple age groups. Ack Lax works to ensure kids from all households can be involved in lacrosse with scholarships offered by Friends of Nantucket Public Schools.
---
---
Nantucket ACK LAX offers accessible lacrosse programs for a diverse range of children in their pre-teen years so they can learn the value of teamwork, dedication, and physical activity. Joining the Signature Partner Program is helping the Nantucket ACK LAX club by providing them with apparel that promotes their team name, unity, and accessibility. All purchases through the Signature Partner Program Apparel store with ACK LAX generate fundraising cashback that immediately gives back to the club's programs for community youth. Kids can get their favorite gear delivered right to their homes, and proudly display their team name, bolstering their self-esteem and sense of Nantucket pride.
---
Nantucket Ack Lax Custom Lacrosse Apparel
---
Assisting community teams like the Ack Lax club with their operations is one of the greatest joys of Signature Lacrosse. The Signature Partner Program provides cash-back to its partner teams to reduce costs and provide a 100% satisfaction guarantee, replacing any damaged or incorrect orders. This takes all the stress out of the thought process for Ack Lax players and parents when ordering any team apparel. And with no minimum order and no equipment handout days or order forms, the Signature Partner Program makes it incredibly easy to get exactly what you need at the beginning of the season or in an emergency.
---
---
There's also super quick turnaround times because Signature Partner Program apparel is made in the USA and is available year-round with rotating apparel selections to accommodate the weather. So check out the Nantucket Ack Lax custom lacrosse store to find the newest lacrosse apparel and support the program with fundraising from every purchase going back to Ack Lax.
---