---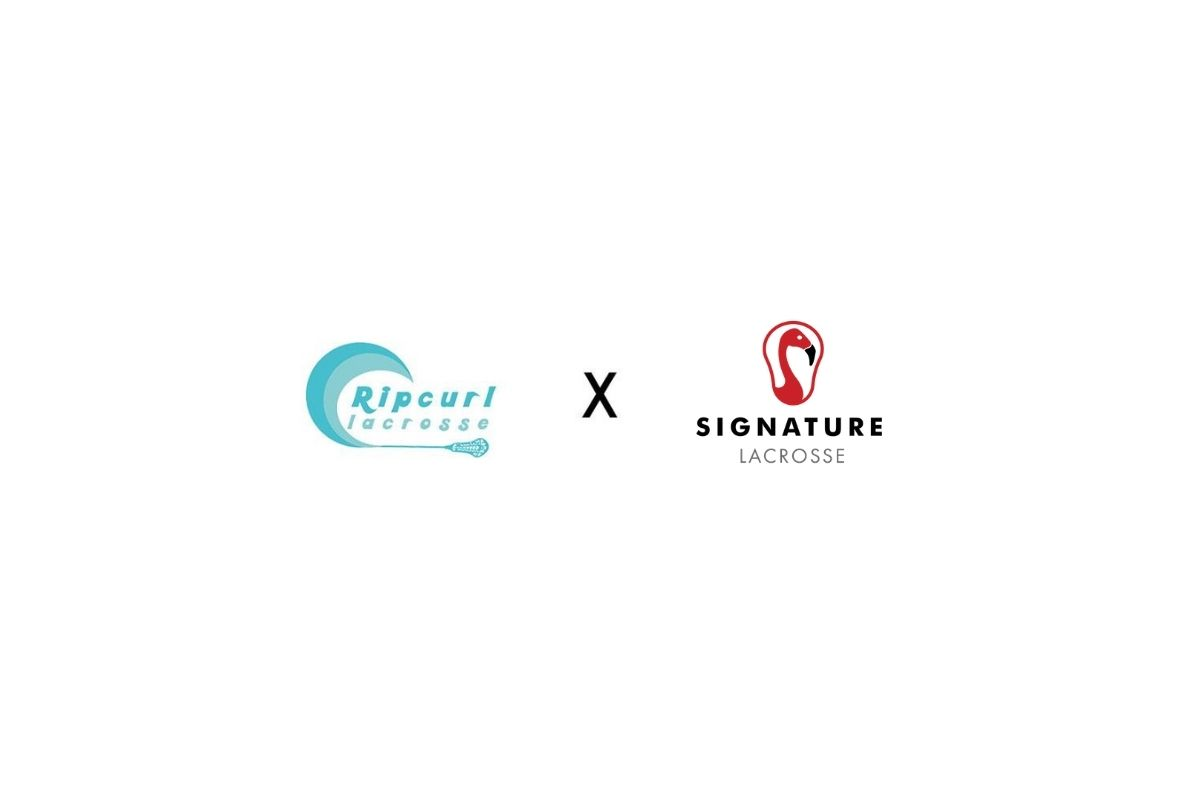 ---
Please "wave" hello, as Signature Lacrosse welcomes Ripcurl Lacrosse to the Signature Partner Program.The latest of many recent additions to the Signature Lacrosse family, Ripcurl Lacrosse is a youth developmental lacrosse program in southwest Florida that offers a variety of lacrosse teams and activities for boys and girls in the area. As a member of the Signature Partner Program, Ripcurl Lacrosse team members, family members and friends have access to a full inventory of custom lacrosse apparel and pro-level equipment from Signature Lacrosse through Ripcurl's own custom team lacrosse store.
---
Ripcurl Lacrosse Signature Lacrosse Team Apparel Store
---
Ripcurl Lacrosse was founded in 2014 with the goal of encouraging and facilitating youth lacrosse in southwest Florida as a way to get more kids active and place them in rewarding social situations. Throughout the year, Ripcurl Lacrosse offers travel teams, developmental programs, and lacrosse learning opportunities for local boys and girls. The aim of all Ripcurl Lacrosse coaches is developing these young athletes into national competitors and better people. The organization offers an introductory class called "TryLaxNOW" that teaches boys and girls ages 11 to 17 the basics of lacrosse in a friendly, fun, low-pressure environment. Ripcurl Lacrosse also offers private instruction, small group training sessions and camps for young players to practice and improve, depending on their skill level.
---
---
Led by Heather Chase O'Neill, the current director, former Division 1 field hockey All-American, and Casey Powell World Lacrosse Foundation founder, Ripcurl Lacrosse's dedicated staff is composed of high school, middle school and youth program coaches and helps local kids learn important life values like sportsmanship, teamwork and healthy competitiveness. O'Neill is joined by Heather Ballew, a high school coach with 20-plus years of coaching experience who co-founded the Southeastern Women's Lacrosse League (SWLL); Jeanette Dunnigan, current middle school lacrosse coach, former Division 1 college athlete, and US Lacrosse-certified official; and other local coaches dedicated to improving lacrosse in Florida. Joining the Signature Partner Program will enables Ripcurl Lacrosse coaches to be more free to enhance their athletes' playing experience by outfitting them with the best lacrosse equipment in the industry but not having to hand out the packages or order forms.
---
Ripcurl Lacrosse Custom Lacrosse Apparel & Uniforms
---
Being a member of the Signature Partner Program gives Ripcurl Lacrosse year-round access to high-quality custom lacrosse apparel and uniforms made in the U.S. through the custom team store. This team store helps youth lacrosse players gear up with Ripcurl Lacrosse apparel or stock up on their gear for the season whenever they need it.Signature lacrosse sticks, balls, goals, and more are always available in the Ripcurl custom lacrosse team store alongside the Ripcurl spiritwear. As Signature Partner Program members, the Ripcurl Lacrosse custom team store also has a rotating stock of new apparel and accessories throughout the season.
---
---
Ripcurl Lacrosse is a player-first organization, and to help keep costs lower for players, every order from the Ripcurl Lacrosse custom team store sends cash back to the program to help with fundraising. Every time you stock up on a hoodie or hat to support Ripcurl Lacrosse, you'll be doing so in more ways than one by helping players afford the opportunity to play lacrosse. And you'll never have to worry about any of your orders from the Ripcurl custom lacrosse team store because Signature Lacrosse offers a 100% satisfaction guarantee on replacing any flawed orders. There are no more mistakes or awkward days without the right uniform or apparel when you're a part of the Signature Partner Program. Now, Ripcurl Lacrosse's young athletes will be playing in style, and all of the lacrosse parents can breathe easy from here on out.
Click here to learn more about how the Signature Partner Program can be a game-changer for your lacrosse league.
---
---